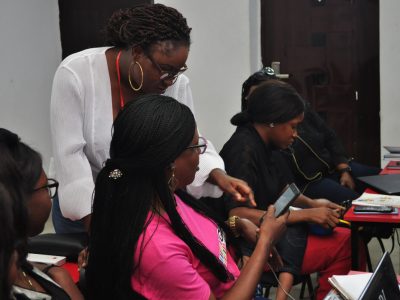 Digital Marketing Course with Jacbell Media
Our Course will help you Gain 100% knowledge On digital Marketing
Our Digital marketing course is essential to acquire knowledge, to remain relevant and bloom in online business ventures.
Everyone who is in business, Online and Offline need a digital marketing Skill to blossom in business.

Do you know that you can make money by helping others solve their problem of marketing their businesses online.

-Are you an entrepreneur?
-Are you craving to increase your customer base?
-Do you want to grow your business sales and revenue?
-Are thinking of the best tools, strategies and tactics to boost your online sales?

This one week Digital Marketing Class is meant for you. At Jacbell Media, our Digital Marketing Class is topnotch, with well defined essential course outline that will help you scale heights and mountains in your sojourn in the Digital Marketing World.
Also, We have well vast and seasoned coaches who are not only experienced but are geniuses in Digital Marketing. They are prepared to impact knowledge, using their rare secret tools that will place you ahead of others.
Since learning is an act of accumulating knowledge we believe it is best to gain knowledge in an enticing, conducive environment.
See what our past Students feel about this training
This Digital Marketing tutorial will take you through the following course outline for 7 days.
DAY 1: CUSTOMER AVATAR AND SALES CONVERSION FUNNEL
 This will help you know and target your Ideal customer
 Help to channel prospective customers to paying customers
In the present way of marketing businesses online and with the mass of people coming online everyday, we cannot but agree that the competition is numerous and in other to scale through, you need to know who your ideal customer is.
Where they are, what they do and how to market to them using the best contents, that is why Day 2 is also important for you.
DAY 2: BLOGGING AND CONTENT MARKETING
 This will help to connect people to your brand, develop and strengthen relationships with existing / new customers. More over, Blogging is another gold mine industry on its own.
Everyone can make money with their blog when you implement the 100% working strategy.
DAY 3: LANDING PAGE AND EMAIL MARKETING
 This is used to explain more about that you do at the same time allowing you to connect with new visitors by collecting information in exchange for branded content/experiences and it is used for nurturing customers through email.
DAY 4: ONLINE ADVERTISING [Facebook and IG Ads]
You would love to know this is the most interesting part, this is because Advertising on Facebook and Instagram has been the best form of converting 70% of the time, In addition, this class you will learn how to use the Customer Avatar and sales funnels you learnt In Day 1 here.
 Targeting and Retargeting ads will be taught.

DAY 5: TWITTER, GOOGLE AND LINKEDIN Ads
 How to run a successful ads
 Resolving payment issues.

DAY 6: STARTING AND GROWING A CAREER IN SOCIAL MEDIA MARKETING
 Knowing your competitors
 How to audit page.

DAY 7: HOW TO GROW SOCIAL MEDIA FOLLOWERS
 Growing your social media followers organically with money-making tools and how to use them to get 10x of your investment.
we have trained over 1567 people in digital marketing, who are doing great for themselves, because we are result driven, in fact, we intend to impact many more with digital marketing skills.

A quick look at what some of our trained students have to say will better convince you.

Miss Kemi came all the way from Ibadan for this training and she left satisfied
We will give Certification at the end of this course and you can apply for a digital marketing job. Check our Instagram pages for update on training dates. CLICK HERE
To Register for OUR next training :
COURSE FEE: N150,000
NEXT CLASS: 10th Of October – 17th Of October, 2019
ACCOMMODATION AVAILABLE FOR THOSE WHO NEED(ADDITIONAL N5000)
FREE BREAKFAST & LUNCH AVAILABLE THROUGHOUT TRAINING PERIOD
PAY INTO: ACCOUNT NAME: JACBELL MEDIA
ACCOUNT NUMBER: 5378132019
BANK: FCMB
OR CALL BUMMI ON 08068989727 FOR MORE INFORMATION