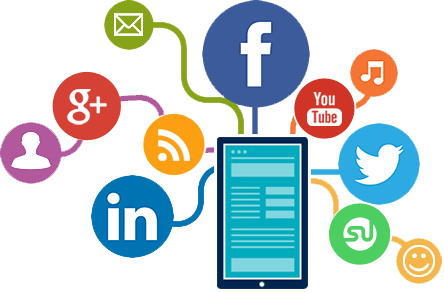 How Do I Get Started With Facebook Ads?
Are you thinking of how to get started with Facebook ads? Social media is a magical way to accelerate your business' exposure and traffic; create lasting business relationships with potential customers and increase sales. Therefore, making money on social media won't be a bad idea after all. At least every login would mean additional sale which is profitable to any business online.
According to research, Facebook is said to be the leading social media platform. It is the platform of choice for majority of entrepreneurs and marketers alike. Ads created on the platform is less expensive to project your brand, and build demand for your products and services.
An average person spends about 28 percent of his or her time on social media daily.
There is no doubt that Facebook advertising is your best option at growing your business. 'Why is Facebook ads important' in business?. In case you don't know, there are several reasons why Facebook ads is your best option. Regardless of whether your business is new to social media or you have an existing business and you're looking for alternative ways to grow, on Facebook, anyone can advertise; it is easy to setup; you can tailor ads to suit the aim of your business; set ad objectives; spend within your budget; your ads can be targeted at a certain location, interest, age group, gender, demography etc.; and you can measure the success of your campaign – the effectiveness of your ads and the creative that brings the desired result.
Facebook offers a do-it-yourself ad for every level of expertise which literally means your ad can either be straightforward or refined depending on what you want and how you want your ad to appear. In addition, you can build and run a Facebook ad using easy-to-use tools as well as track its performance.
No matter the category of audience you want to reach, they are on Facebook. It also allows you to run ads across Instagam and Messenger. With a single campaign, you can get to people on other apps and websites.
Furthermore, you can spend as low as $1 to $5 dollars on Facebook ads. Some people spend more on bottles of beer in a day than they do on their advertising campaigns. You can tailor the ads to suit your budget. So, there is no need to worry about how much an ad costs on Facebook..
Another distinct feature of the Facebook ads service is the Facebook Stories Ads. Stories allow users to share content they care about in fast and fun ways. According to Facebook, more than 300 million users engage on Facebook Stories and Messenger Stories daily. In other to help businesses reach more audience, it made Facebook Stories ads available to advertisers. Facebook's tools of targeting and measuring capability are also available for stories ads. Advertising on Facebook Stories has demonstrated that it provides valuable business upshot. Stories ads may also cause users to take action about a product or service.
However, if you are still in doubt if Facebook ads really work, let me tell you about Jacbell Media's encounter with one Ms. Ajuzie. Like most business owners, new to Facebook, she was skeptical about the functionality of the Facebook ads and its effectiveness. She would have opted for paid traditional media advertising but the business is still in its birthing stage. However, after our first meeting and several phone calls, we couldn't reach a conclusion as to whether she wants us to run her Facebook ads or train her on how to go about it. Fortunately, Ms. Ajuzie had a friend who has grown her product reach using Facebook ads and had also done it through Jacbell Media. She has since referred about ten other business owners.
There are lots of new and existing business owners like Ms. Ajuzie out there – skeptical about the effectiveness of Facebook ads. If you are afraid of losing your money, there is really little or nothing to lose. You get 89 percent accuracy in targeted campaigns; decide your budget – daily or over the course of the campaign; choose who you want to see your ads; and you have the liberty of using your own initiative. Definitely, your ads will reach its target audience.
At Jacbellmedia, we help you create sponsored ads on Facebook and Instagram, reaching out to potential customers. Now, just imagine how much potential customers we will target for you, if you let us help you cash into this great opportunity, with a good customer avatar, we will do justice to your results.
Click HERE to learn how to get started with facebook ads.